---
---
THE YETI 120 SS IS DESIGNED FOR THE RACER - IT'S THE NIMBLEST MOST RESPONSIVE SYSTEM TO GO FASTER. A PODIUM FINISH - DESIGNED WITH THE LIGHTEST TECHNOLOGY, ALLOWING YOU TO CROSS THE FINISH LINE FIRST.  
Race ready with 5.5'' rail spacing to accelerate and fly throuth the course

10" track with 1.9 lugs providing traction to rips through hard packed track

MAXKEEL ski with wide front nose deep keel UHMW construction to hold the line in corners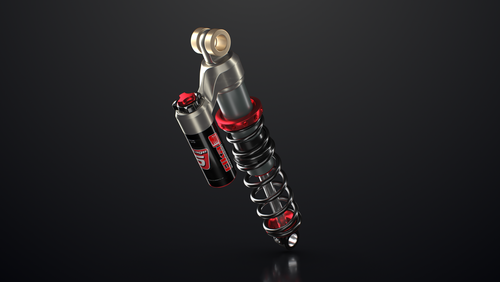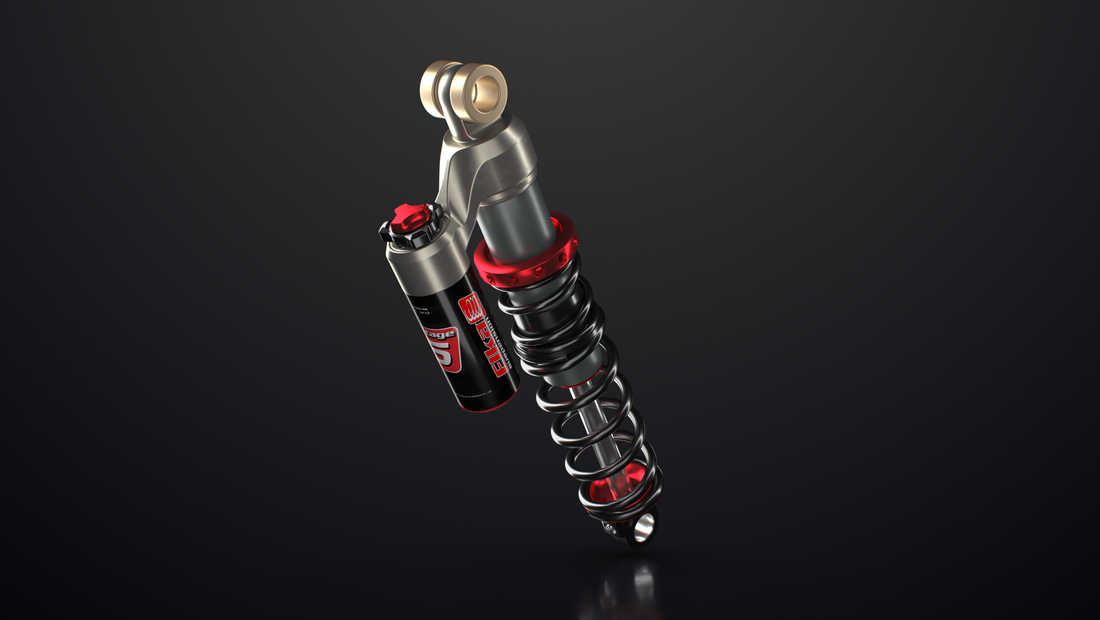 Offers fully adjustable high and low speed compression and rebound adjustment .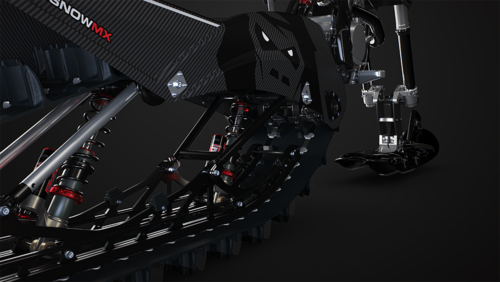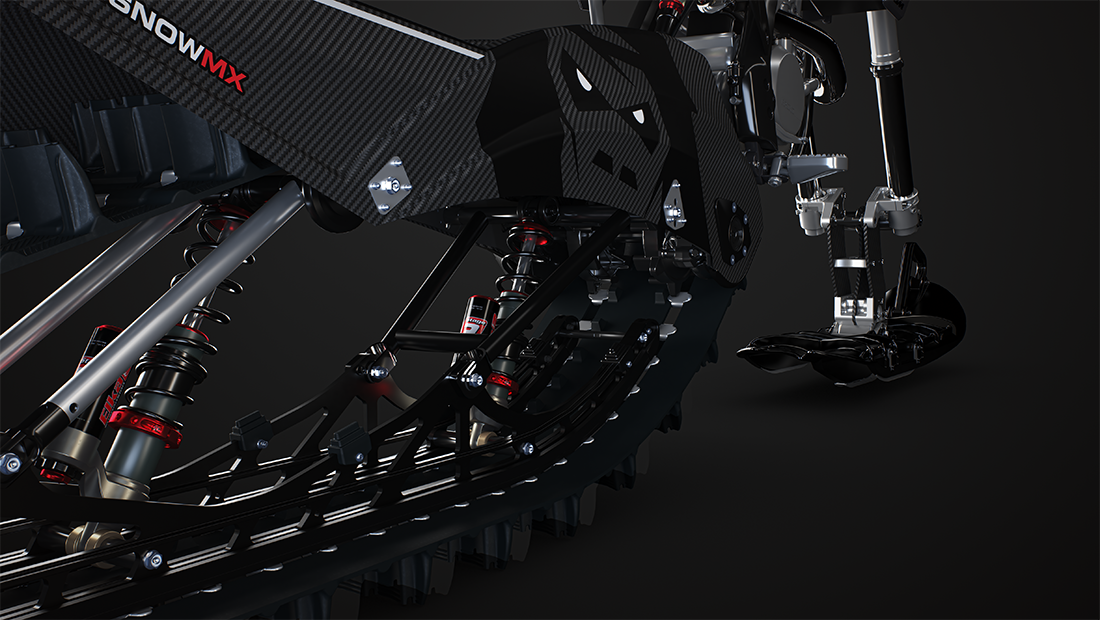 Higher load capacity at lower track tension to avoid ice buildup.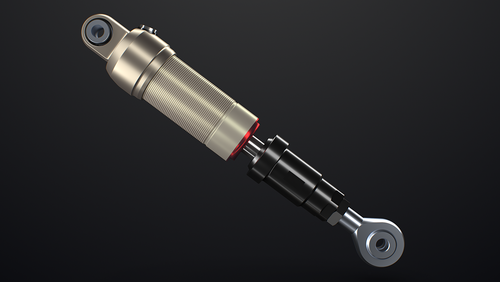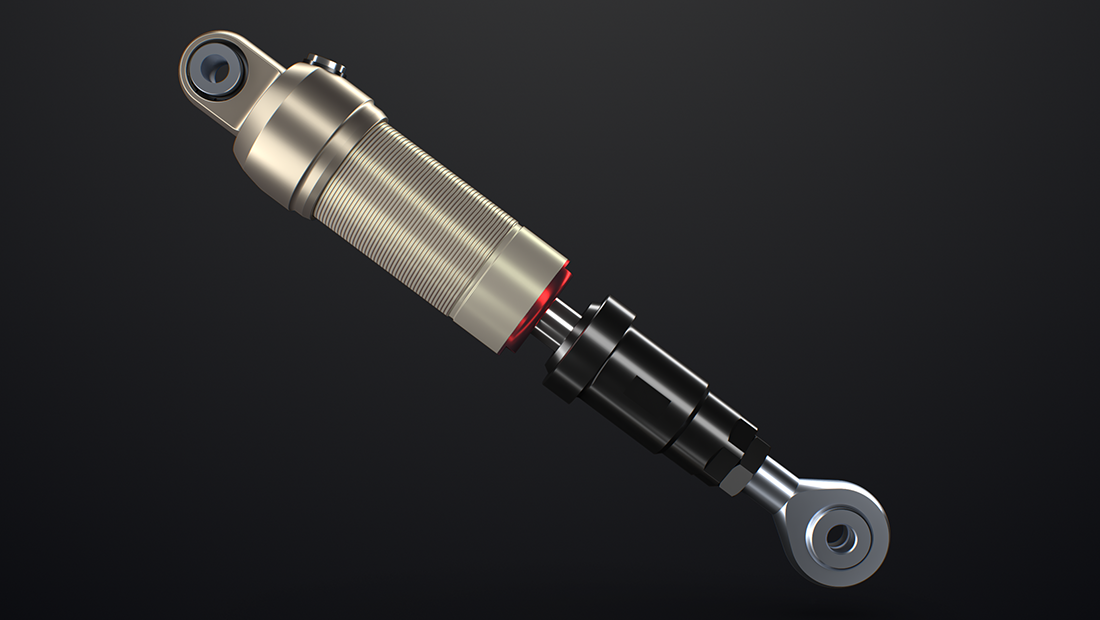 An industry first "SOFT STRUT" providing 1/2'' of movement adding compliance under heavy load without affecting deep snow performance.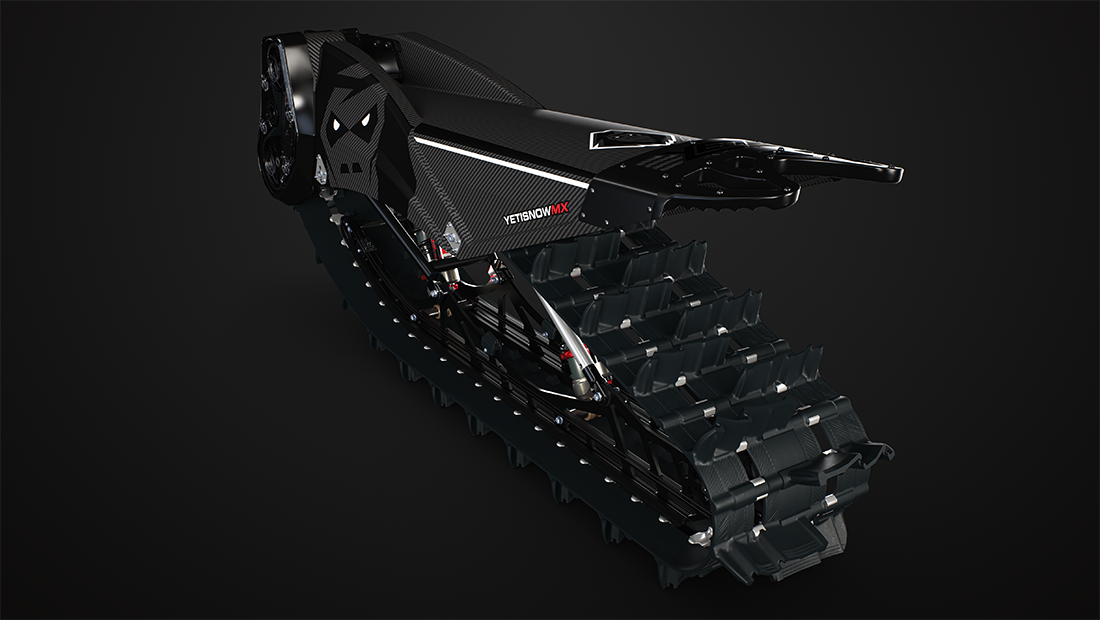 Lightweight 120-inch track, 10 inches wide and deep 1.9 inch lugs designed with the aggressive rider in mind, it provides better traction off the line, less rolling resistance.
Estimated Dry Weight-Front
Estimated Dry Weight-Rear
Camso Snowbike RACE Track
Carbon Fibre/NEW Clear gel coat
Automatic Chain Tensioner
Custom Billet Caliper / Dual Piston
Syncrodrive, Belt drive system
Mitsuboshi 28 mm Width/896 mm length
DID520VOX 60 or 62 Link (master link)
1 1/16" Hex, Titanium, 7 tooth Anti-ratchet sprocket
Upper Syncrodrive Belt Drive Gear
Lower Syncrodrive Belt Gear
Titanium, Anodized Aluminum & Stainless Steel
Powder Coated Steel w/ STRENX reinforcements
Parabolic design, 20" Radius
Hardox, Zinc Plated
"The YETI 120 SS is at the head of its class, proven fastest snow bike kit on the race track.

 


Designed with innovative technologies and built with high-end materials, you won't be left in the snow dust. The YETI SnowMX is unrivalled in every way."
— Cody Matechuk
---